One of the (many) things I love about living in the south is that summer comes early and stays late. Today it's 90 degrees. Also, we southern girls know how to make our makeup work for us during the entire 6 month-long season.
Pro tips on keeping a fresh face -- even in sweltering hot weather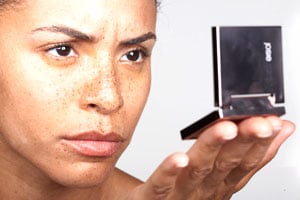 Making makeup last all day-- especially in hot, muggy conditions-- doesn't have to be a high-maintenance hassle. Follow these tips from pro makeup artists Charlie Green and Molly Stern and your look, whether natural or dramatic, won't melt away.